FREE Things to do Around Natural Bridge, Lexington, Buena Vista and Raphine VA!
Free things to do around Natural Bridge and surrounding area is always good! Mix the freebies in with the other paid things you want to see and you get even a more enjoyable (and cheap) vacation!
I am always looking for these little hidden gems for free. If you see one or hear of something please be sure to let me know!!!
Meanwhile, I hope you enjoy the postings here and I will continue to add to them so be sure to "like us" so you can take advantage of them!
Be sure to check out the entire list and check back with me as I update and change this page as the summer progresses.


April 2012
April 6th and Every Friday in April - Free Wine Tasting
From 5 to 7pm - Visit Washington Street Purveyors for Free Wine Tasting!!!
9 E Washington St. Lexington, Virginia 540-464-9463
April 15th - Sunday - Herb Seminar - Free Herb Tasting
Visit Mountain View Farm Greenhouse at 2pm for an herb seminar.
Pre-Registration is necessary by emailing info@mountainviewfarm.biz
April 21st and 22nd - Free Lexington/Rockbridge Studio Art Tour
From 9 to 5pm this is the Tour of the year if you want to experience both scenic country roads and the art work of painters, potters, photographers, and metal sculptors representing 11 creative studios. You will drive a loop from the heart of Lexington and then out over scenic country roads, enjoying blooming redbud and dogwood trees along the way. Artists will have their work for sale.
For questions please call 540-463-5726.
May - 2012
May 3rd to 5th - Guy Carawan Bluegrass Jam
Glen Maury Park Buena Vista, Virginia
Free to come sit on the lawn and listen and enjoy!
Camp sites are available for a nominal fee. For more info call:
540-261-7321
May 4,11,18 and 25th - Wine Tasting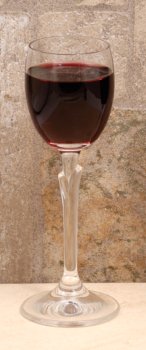 From 5 to 7pm come join us at Washington Street Purveyors
540-464-9463
May 13 - Sunday Uncorked - Free Wine Tasting Event
Come join us from 2 to 5 pm at Rockbridge Vineyard and enjoy the Scotty Murphy Band
Lunch is available for purchase - For more info call 888-511-9463
May 15 - New Market Day Parade and Ceremony
Honor the cadets who fought and died at the Battle of New Market on May 15th, 1864.
This special VMI parade and ceremony is held at the VMI Parade Grounds at 2 pm.
May 20 - Herb Seminar - Herb Planting
Preregistration required - 2pm - Mountain View Farm Greenhouses
You can preregister at info@mountainviewfarm.biz
May 27th - Sunday Uncorked - Free Wine Tasting Event
Listen to Flat Top Fred, a versatile and fun acoustic duo while you enjoy a free wine tasting event!
From 2 to 5 pm at Rockbridge Vineyard
For more info call 888-511-9463
Boxerwood - Nature Center and Woodland Garden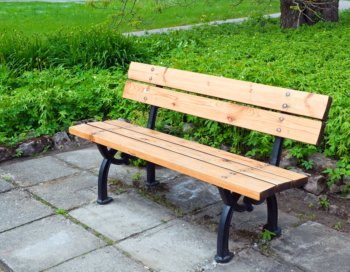 963 Ross Road Lexington VA 24450
540-463-2697
Hours: The Gardens and Play Trail - open during day light hours every day.
This is one of the free things to do that can take up half a day if you want it to. They have self-guided walks starting from the Munger Lodge, which is their welcome center, also has info on nature, bathrooms and fun stuff for kids including scavenger hunts, touch it area for skins, skulls and more.
The garden is free to visit, however if you like, you may make a contribution to this non-profit organization. Members receive a discount on programs.
They have wonderful programs for children (very reasonable fees) so be sure to check that out for future reference.
BEA (Boxerwood Education Association), founded in 2000, is a non-profit organization who wants to inspire and educate folks of all ages with experience-based programs to become successful and responsible care takers of the earth. It serves students pre K thru middle school and in addition, they have gardening information available thru their garden link.
Visit them to learn the answers to....
How did Boxerwood get its name? Hint: It has to do with dogs and trees.
Can I get married there? Have a kid's birthday party?
Can I bring a picnic lunch?
The Western Phase of the VA Birding & Wildlife Trail has chosen Boxerwood to participate as a way to publicize the many outstanding birding and wildlife viewing sites throughout Virginia. The Program is under the Department of game and Inland Fisheries and hopes to promote ecotourism in Virginia. See over forty species of birds by visiting their birding trail.
Research done on Birds of Rockbridge County by Richard Rowe, Professor at Lexington's Virginia Military Institute: find link********
Lexington Free Guided Walking Tour - April to Nov
Every Friday at 3pm - Rain or Shine - Start your vacation off with a FREE guided tour of Lexington. Group starts at the Lexington Visitor Center.
The Brownsburg Museum - Brownsburg, VA
Include this on your free things to do... A visit to this first class community-run museum in the historic village of Brownsburg located about 18 miles north of Lexington.
Open weekends from April to mid-December.
Hours are Saturday 10 to 4pm and Sunday 1 - 4pm. Admission is free.
They are adding to their collection of 18th, 19th and 20th century regional memorabilia with additional collections on loan.
Learn how their location was a stagecoach stop in both the 18th and 19th centuries!
Look for the small green house with white trim.
Wade's Mill - Raphine, VA (near Steeles Tavern)
Visit a historic hidden gem when you visit Wade's Mill built in 1750 by Scotsman, Captain Joseph Kennedy, an early settler of the Shenandoah Valley in Virginia.
On the National Register of Historic Places and still a working flour mill, the Kennedy family owned the flour mill for about 100 years.
Bought by James F. Wade in 1882 and operated by his family for the next four generations the interior and workings are much like they were when he bought it.
Put this on the kid's list of free things to do...Wow! Come see the 21 foot water wheel that powers the mill and see the nearby stream that feeds the water wheel.
Closed Sundays during June, July and August and the fourth of July and Thanksgiving Day.
Open Wednesday, Thursday, Friday and Saturday 10am to 5pm and Sunday (except as noted) 1 to 5pm - April thru Mid December.
McCormick Farm - Home of the First Mechanical Reaper
Teach your children about the farm tool that changed American life forever! Cyrus Hall McCormick developed and demonstrated the world's first successful mechanical reaper in fields near his farm, Walnut Grove.
This ushered in a new age of mechanization that changed life on the farm and made it possible for millions of people to leave the farms and go to the cities and join the up and coming industrial societies.
See how history was changed when in 1831 90 percent of the population was needed to run the farms and today, less than 2 percent of the U.S. population are directly involved in farming.
One hundred and seventy-five years after McCormick demonstrated his original reaper the 634-acre farm, now known as the Shenandoah Valley Agricultural Research and Extension Center, became a part of Virginia Polytechnic Institute and State University. (Virginia Tech)
Research continues in the areas of animal sciences, plant sciences, agronomy, forestry and more which helps to sustain agriculture in the Shenandoah Valley.
Visit the blacksmith shop, gristmill, museum and scenic site at the McCormick farm, Walnut Grove, and enjoy all of these free things to do with the kids!
The workshop, gristmill, and McCormick family home are National Historic Landmarks.
Free Admission
Hours: 8:30 am - 5 pm daily, all year long.
Lee Chapel & Museum - Washington and Lee University
Lexington, Virginia
Learn and experience history when you visit the Victorian Lee Chapel and Museum built by General Robert E Lee in 1867 after he became president of Washington College in 1865.
One hidden gem you may not know is that George Washington, who started the college, was related by marriage to Robert E Lee. It has continuously been the center of University activities for more than 250 years.
Hours: April 1 - Oct 31: Mon - Sat 9 - 5 Sun 1 - 5
Nov 1 - March 31: Mon - Sat 9 - 4 Sun 1 - 4 Closed Easter, July 4th, Thanksgiving Day thru Saturday, Dec 23 - Jan 1. Please call ahead to verify days open. 1-540-458-8768
Stonewall Jackson Memorial Cemetery
South Main St Lexington, VA
Hours: daily - dawn to dusk (Free)
(Please note: While the Stonewall Jackson Memorial CEMETERY is free there is a fee for the Stonewall Jackson HOUSE located at 8 E Washington St.)
Visit Stonewall Jackson Memorial Cemetery where Stonewall Jackson, a Confederate general in the American Civil War, is buried along with 144 Confederate veterans and 2 Virginia governors.
The Reeves Center - Washington and Lee University
Lexington, VA
Visit this research and exhibition center on the campus of Washington and Lee University and see the 4000 ceramic objects donated by Mr. and Mrs. Euchlin D. Reeves. Especially interesting are the collection of 17th, 18th and 19th century Chinese Export porcelain.
Other additions to the art collection includes Chinese, Japanese and Korean ceramics, bronzes and jades in the Watson Pavilion for Asian Arts including an authentic Japanese tearoom.
So cool!
Sam Houston Wayside Memorial
Route 11 North Lexington, VA
See the 38,000 pound piece of pink granite from Texas that commemorates the birth of Sam Houston who later became a hero to every Texan. Houston, born in a cabin in Rockbridge County May 2, 1793, went on to become a governor of two different states: Tennessee and Texas.
Admission is free and it is open daily, from dawn to dusk.
From I-81 take exit #195. Follow Route 11 North for 100 yards and see the wayside on the right.
From I-64 take exit #55 and follow Route 11 North for 6 miles and see the wayside on the right.
Maury Park - Buena Vista - A Real Gem of Free Things to do!!
Owned by the city of Buena Vista, Maury Park has beautiful 315 acres of scenic, level and rolling ground and was once a thriving farm.
Built in 1831 by Elisha Paxton The Paxton House was the centerpiece of the farm. It is now listed in the Virginia Landmarks Register and has been named to the National Register of Historic Places.
The park lies along the Maury River with views of the Blue Ridge Mountains
Besides a 52 site campground it also has a group camping area that can hold 250+ units.
Throughout the year Maury Park has one of the best lists of free things to do including free concerts, festivals and other events.
FRIDAY EVENINGS... during the summer - free concerts - Fridays in the Park series
Lee Chapel - VMI at Lexington VA
Interred beneath the Lee Chapel are both General Robert E Lee and his father Henry "Light Horse" Harry Lee.
Be sure to see the statue of R. E. Lee portrayed by the artist as sleeping on the field of battle. Some mistakenly thought he was being portrayed as dead on the battlefield but, not so, says the artist, Edward Valentine.
Also, in the chapel, is Lee's office, presented as he last left it in 1870.
Lee's horse, Traveller, is buried outside the chapel and this could be another one of the fun, free things to do with the kids!.
Chapel hours (April to October) are 2 to 5pm Sunday 9am to 5pm Monday thru Saturday
During the winter the chapel closed daily at 4PM.
VMI Museum
Located downstairs in the Jackson Memorial Hall, the VMI Museum displays a wide variety of Jackson memorabilia and a typical VMI cadet's room is displayed.
Museum is open daily from 9am to 5pm and it is handicapped-accessible and free.
Virginia Mourning Her Dead Statue
Next door to the Jackson Memorial Hall see this statue that honors VMI cadets who fought at the Battle of New Market. Six of the ten cadets killed in the Battle are buried behind the monument.
The American Work Horse Museum - Virginia Horse Center
Lexington, VA
Temporarily closed - will update as soon as possible. Please check back!
Hopefully this will reopen soon because I am told this is one of the Best, REALLY cool, fun, free things to do!
VMI Parade Ground - Lexington
Another REALLY fun and favorite one of my free things to do....
Watch the cadets parade most Friday afternoons during the Spring and Fall starting at 4:30pm. 540-464-7313
Foamhenge - Natural Bridge
Foamhenge is a full size replica of the ancient Stonehenge, this is a humorous take off made of foam blocks! It sits high on a hill near Natural Bridge and is a great experience for the kids!
I took my 3 dogs and we ran up and down the hill like silly little kids!
Another one of those really fun things to do around Natural Bridge VA with the kids and/or with your dogs!
More Free Things to do....
Goshen Pass - Rt 39 near Rockbridge Baths
Twelve miles north or Lexington on State Route 39 you must see this great mountain gorge and it's three miles of rushing, boulder-strewn Maury River which cuts through the Alleghany Mountains creating the Goshen Pass.
Here are more fun, free things to do...
In the summer enjoy swimming and tubing in the cool mountain water as well as canoeing, fishing, hiking and picnicking with a wayside park with picnic tables.
Learn how Matthew Fontaine Maury a 19th century professor at Virginia Military Institute requested, upon his death, that his body be carried through Goshen Pass by VMI cadets when the rhododendrons were in bloom in May.
Be sure to visit Just Kay's cafe near Goshen Pass. It isn't free but a WONDERFUL experience. You can get box lunches there for your picnic or stop by for dessert!
From "Free Things To Do" to Discover Natural Bridge Va home page