Virginia Cabin Rentals Featuring Natural Bridge Virginia and Surrounding Areas of Lexington, Buena Vista and Raphine, VA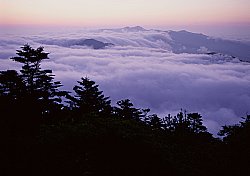 Pick one of these Virginia Cabin rentals and enjoy the natural beauty of the Blue Ridge Mountains, the Shenandoah Valley or a mountain stream! Whether it is a romantic getaway or a time to recharge and rest, just come and enjoy!


If you have a favorite in this area please use the contact me page and let us know what it is so we can add it or you can use the form at the end of this page. We would love to hear about your experience!
Alpine Hideaway
Only 20 minutes from the Virginia Horse Center come visit these luxurious, secluded cabins for a romantic getaway. Enjoy a private outdoor hot tub, king size bed, fireplace and each cabin is equipped with a full kitchen!
You may choose from 3 different Virginia cabin rentals. Ivy Cottage and Sunset Cottage sit atop the Blue Ridge overlooking the Shenandoah Valley.
As much as I would find that absolutely LOVELY I think my first pick would be the Pond View Cottage. It is nestled against a fishing pond with a view of mountain pastures. No fishing license required! The pond is stocked by the Virginia Department of Game and Inland Fishery.
Sounds like Heaven to me!
Check them out at www.AlpineHideaways.com
1-800-895-6121
Blacksmith Inn & Indian and American Restaurant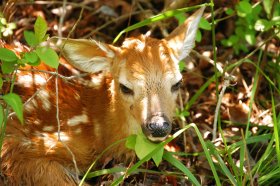 Located between Lexington and Natural Bridge Virginia and convenient to every attraction. It was built new in August 2005 and is a true English Bed and Breakfast.
A full English breakfast is served every day! Enjoy Yorkshire bacon, English sausages, black and white pudding (gotta find out what that is!), fried tomatoes and more!
Sign up for the English Afternoon Tea available on Saturdays by appointment.
Blacksmith Inn borders Stonebridge Equestrian Center and the Asian Pear farm. Come visit and sit on the upper deck, enjoy the panoramic view and refresh with a special bottle of wine.
Let's meet on the deck!
www.Blacksmithinn-Lexington.com
1-540-291-4000
The Granary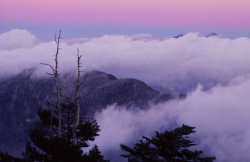 This secluded retreat is convenient to Lexington and the Virginia Horse Center. The Granary was built in the early 1900's to be a storage building for grain.
Renovated and refurbished in 2006 it features high ceilings, and hand-hewn chestnut beams. Pets are welcome. Come see the remnants of the grain storage bins and step back into a piece of history.
www.shakeraggranary.com
1-540-463-6303
Buffalo Bend Lodge
Offering you a choice of two cabins - The Cottage or The Retreat where you will enjoy Buffalo Creek, a deep mountain stream complete with fishing. The grounds are a wildlife sanctuary where you can enjoy ducks, geese, great heron, white-tailed deer, fly fishing, tubing an swimming.
I want to go right now!
Check them out at www.Buffalobendlodge.com
1-540-319-3374
Tell us about your Virginia cabin rental adventure!
What great story do you have about your Virginia cabin rental adventure? Share it!
What Other Visitors Have Said
Click below to see contributions from other visitors to this page...

Our Upcoming Wedding Anniversary Not rated yet
My husband and I will be celebrating our 20th wedding anniversary soon and we plan to stay at Buffalo Bend Lodge. We will let you know how it is!
From Virginia Cabin Rentals to Discover-Natural-Bridge-Va Home Page