Pet Friendly Cottages and Cabin Rentals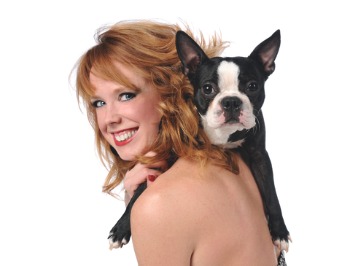 Pet friendly cottages and pet friendly cabin rentals are available in the areas of Natural Bridge, Lexington, Buena Vista and Rockbridge Baths.
Hidden gems abound and include breath taking scenery, and peaceful rolling hills. Imagine sitting out under the stars at night or having acres and acres to play with your dog.
Pet friendly accommodations range from pretty cottages to log cabins or even a little red caboose! What fun!
Some cottages, like many of the ones in the town of Lexington, offer convenient walking access to the center of town for shopping and for visiting historical sites.
Being just a few steps from the center of things certainly has its appealing factors. Take a walk with your pet through the streets of Lexington and stop for an ice cream cone!
Other pet friendly accommodations are more remote and offer that "get away from it all" feeling but also offer every amenity imaginable. Or, if you are looking for something in between, rest assured that there is a wide selection from which to choose.
Be prepared for the special demands and needs of your pet and be sure to ask what fees are required.
By covering all the bases before you make your reservation you can help prevent unexpected complications in the lodging for your pet so that both of you have a great vacation!

Pet Friendly Lodging - Natural Bridge
1926 C & O Caboose I love, love, love this little red caboose! I stayed there for 2 nights and thoroughly enjoyed it!
Pet Friendly Cottages - Buena Vista
Country Retreat at South River Highlands Wonderful rustic cabins on 250 acres. Choose from 4 different cabins and enjoy the beautiful views.
Pet Friendly Cottages - Rockbridge Baths
Ashwood Hill Cottage Enjoy this log home with a hot tub and full kitchen and 31 acres.
Be sure to check out this hidden gem in the same area ...Just Kay's Cafe.
Pet Friendly Lodging - Lexington VA
1780 Stone House A 200 year old house that sleeps 4 people.
---
A Cabin at The Highlands Enjoy 200 plus acres in a private country setting and an authentic 1775 cabin fully outfitted with all the necessary amenities to enjoy this pet friendly accommodation.
---
Alone Mill Schoolhouse Check out this pet friendly secluded and restored schoolhouse situated on a creek with access to Maury River. Complete with pool table, ping pong, basketball, TV's, games, kitchen, washer/dryer and more!
---
Altamont Enjoy this quiet and historical residential neighborhood of Lexington with 3 bedrooms.
---
Amanda's Cabins at Lazy Acres Want magnificent mountain views? Bring your dog and the family and enjoy this 47 acre horse farm with two luxury log cabins. Wow!
---
Bare Farm Cabin This hand built log cabin on 250 acres sleeps 8 in 2 BR's and a loft.
---
Chessie Trail Chalet Less than 1 mile from William and Lee and VMI and 2 miles from the Virginia Horse Center, this pet friendly lodging sleeps 6.



To return from Pet Friendly Cottages to Discover Natural Bridge Va